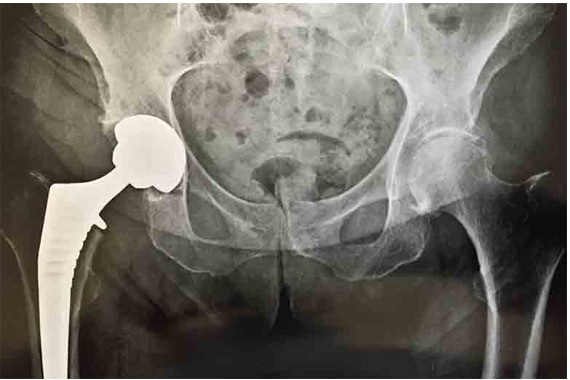 The implementation of a total hip replacement is suggested by the doctor when the disability has become severe and when joint damage is very advanced.
The patient needs to know what the intervention is and how it is exposed in the aftermath.
After being well informed, he decides. "Total" means that the prosthesis concerns the 2 parts of the hip joint: the part of the pelvis (the acetabulum) and the part of the femur (the head).
The models of total prosthesis are not lacking. They vary according to the shape, the material and the method of fixation of the prosthesis.
Pain that has not been sufficiently relieved by antalgic medications and the resulting handicap (walking problems, reduced activity) are good reasons to consider the introduction of a total hip prosthesis.
If, in addition, the osteoarthritis lesions are very advanced on the most recent radiographs, it is an additional reason to think about it.
The lifespan of a prosthesis varies from 15 to 25 years depending on the age, weight and activity of the patient.